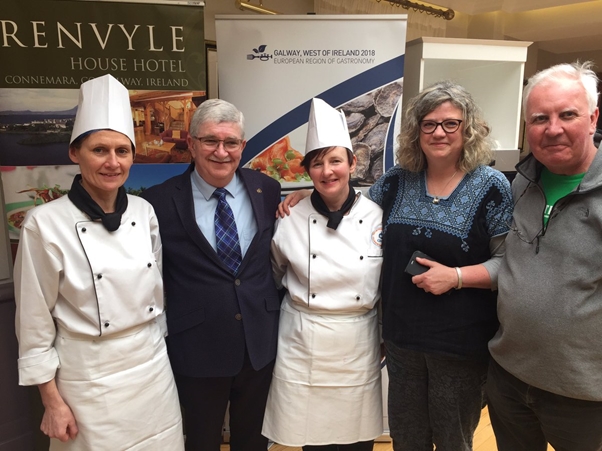 Sadie Davoren, Ronnie Counihan, Anne O Leary, Sally McKenna and John McKenna
A cephalopod cookery demonstration was presented by Sadie Davoren and Anne O'Leary on Thursday, 12th April 2018, as part of the Bay Coast Wild Atlantic Way Food Festival. The demonstration was hosted by Ronnie Counihan in the Renvyle House Hotel, in conjunction with Galway's celebration as European Region of Gastronomy 2018. Elaine Donohue the Programme Co-ordinator for the Galway-West of Ireland designation highlighted how the demonstration reflected two of the themes of the bid book namely Education/ Health and Sustainability and Feeding of the Planet. The European Region of Gastronomy Platform works closely with education and knowledge institutions in the host regions and elsewhere to disseminate information about the importance of regional gastronomy in education. Similarly, the Platform aims to support smart strategies for sustainable and ethical tourism, as well as food and gastronomy practices with the aim to develop more environmentally, socially, culturally and economically sustainable food production and consumption.
A selection of octopus and squid dishes were cooked and served.
The central theme of the day was to introduce the audience to preparation and cooking of the fish. Emphasis was placed on the correct cooking method and times for each fish.
John and Sally Mc Kenna of Mc Kenna Guide https://www.guides.ie/who were in attendance and commended all aspects of the demonstration on social media. Both food writers supported the research proposed saying that "it was five years ahead of its time", "We all need to eat Cephalopods". John also endorsed our work at the after-dinner speech that night and spoke highly of G.M.I.T.s involvement with research and children's education.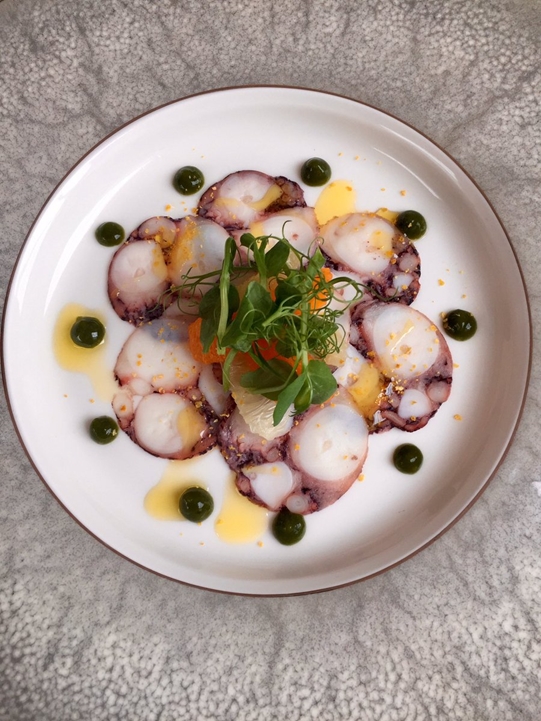 Octopus Carpaccio with dehydrated lemon Citrus Salad and Watercress Gel.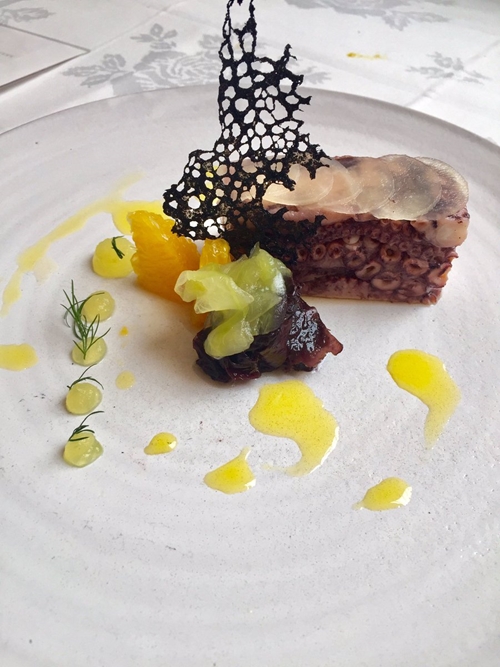 Octopus Terrine with Pickled Dillisk and Cucumber, Squid Ink crisp.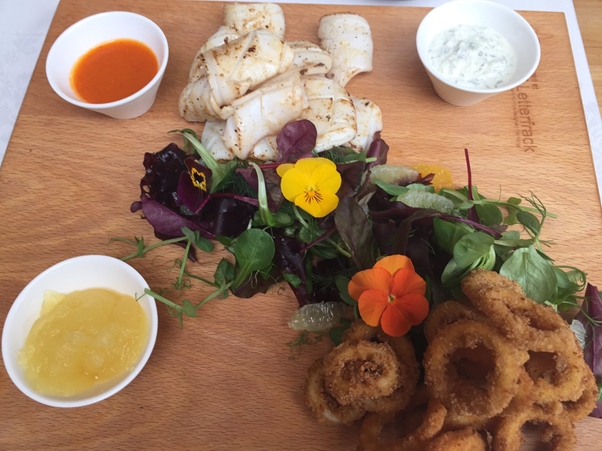 Seafood sharing plate: Pretzel coated squid, Pan-fried squid, Chilli Dressing, Lemon gel and Tzatziki dressing.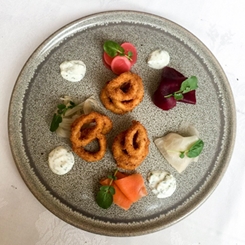 Crispy Calamari with pickled vegetables and Tzatziki dressing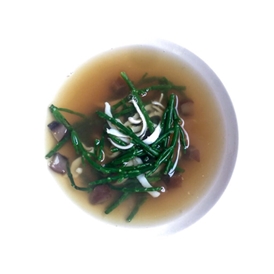 Squid tagliatelle and Asian Broth