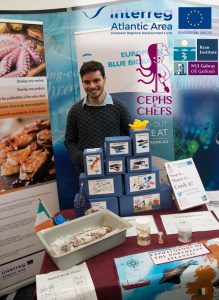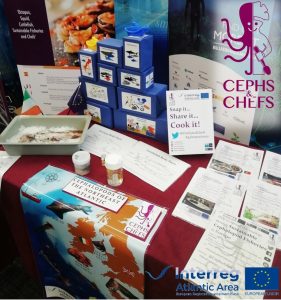 Over 40,000 people participated in the 2019 Galway Science and Technology Festival this year which included over 200 school events, public talks, demonstration and a mass tree planting, the largest series of events ever held in Ireland on the theme of Climate Action.
Two weeks of terrific STEM-related events culminated in the super Annual Exhibition at NUI Galway on Sunday, where shows and workshops, schools exhibitions, youth clubs, Science Awards and many fantastic company exhibits including the Medtronic Junior Hospital were well attended.
A successful day for @CephsAndChefs at #galwayscience #Galway festival @NUIG. Promoting the need for #sustainable #cephalopods #fisheries in the #Ireland and the #EU. #BlueEconomy #squid #octopus @Cristina_B_Pita @BarnacleHunt @SebVillasante @RyanInstitute @EU_MARE pic.twitter.com/CarWNPjk13

— Michael Petroni (@michael_petroni) November 25, 2019
3,000 Trees Planted in Galway city and county
The central theme of the Festival was Climate Action and over 3,000 trees were planted in Terryland Forest and in schools and businesses throughout Galway city and county.  The trees were donated by Coillte and sponsored by Aerogen. The Climate Action Forum in NUI Galway on Sunday discussed the urgent need for radical change by individuals and communities, both nationally and internationally. Many school exhibits displayed their classroom renewable energy and biodiversity projects and an exciting series of events explored how innovation in science and technology can help to develop technologies that will combat climate change.
Special guest Icelandic author Andri Magnason
Award-winning Icelandic author and climate activist Andri Magnason took part in a number of Festival events including a public talk in NUI Galway, where he discussed the ongoing reality of climate change that can be seen impacting on the Glaciers in his native Iceland. Magnason also took part in a book signing in Charlie Byrne's bookstore and a reading in Westside Library.
Science Award Winners 2019 Announced
The annual Science Awards were presented by Ronan Rogers from Medtronic.
The Outstanding Achievement Award was presented to Leaving Cert student Alice Shaughnessy from Calasanctius College, Oranmore. Alice's project on Electro Magnets and her Electro Wheel System received national recognition when it won the Analogue Devices Best Technology Award at the 2019 BT Young Scientist and Technology Exhibition earlier this year and the Science Foundation Ireland Best Project Award at the SciFest National Final earlier this week.
The Science person of the year Award was presented to Kate Murray, Principal, Clontuskert NS Ballinasloe for her outstanding work on STEM projects in the school and for encouraging and fostering a passion for STEM with her students.
Other 2019 awards were the 'Volunteer Group Award' which went to Coderdojo in Kinvara. Schools awards were presented to Kiltiernan NS, Coolarne NS, Milltown NS and Presentation College Athenry for exceptional school science projects at their Exhibition Day stands.
Baking in Space
BBC's Great British Bake-Off finalist joined scientist and explorer Dr. Niamh Shaw for a sold out performance of 'Baking in Space' at the Black Box Theatre which took the audience, of over 400 people, on a gastronomic journey into orbit.
Superhero Science, Space Careers and Titan II
Superhero Scientist Barry Fitzgerald wowed the attentive audience at The Avengers screening in the Pálás with his superhero scientific analysis of the Marvel action movies. The Blackrock Castle Observatory presented 500 secondary school students with options for space-related careers. In a visit to Coláiste Einde the incredible 35-tonne interactive truck Titan II brought innovation to life by providing a hands-on experience of engineering and technology featuring 3D printing, robotics, thermal imaging and much more.
The Festival is afforded the opportunity to provide the majority of its events free to attend thanks to the generous sponsorship of the many companies, educational institutes and government agencies that participate who recognise the importance of engaging with young students from a young age and their parents to promote the importance of careers in STEM and to educate and inform them about the world around us.
More at GalwayScience.ie