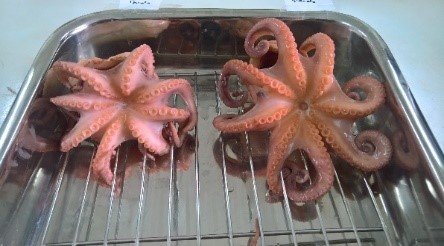 Smoked octopus is an innovative product developed in the frame of the Cephs and Chefs InterReg project of the Atlantic Area, which focused on the development of new cephalopod products as a response to current consumer requests for new products, and diversification of presentations of this species.
The Portuguese Institute for the Sea and Atmosphere (IPMA) developed the formulation and the technology, validating and characterizing the product at the sensory and nutritional level. Sensory tests carried out, with panels of trained experts from the institute itself and tests with consumers, showed excellent results and a great acceptability of the product, which allowed to arrive at the perfect formula for the transformation of this species.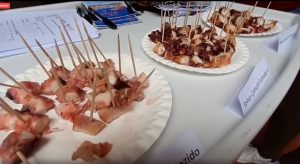 This product has clear nutritional advantages, as the octopus is an excellent source of proteins of high biological value, rich in vitamin A and C, as well as minerals – sodium (Na), potassium (K), magnesium (Mg) and phosphorus (P). On the other hand, it has a low concentration of fats, but it is rich in omega 3, which provides benefits for the cardiovascular system.
Another advantage is the smoking production process and the use of liquid smoke. This method of smoking involves a technology that is easy to apply, has low investment costs and is a fast process, producing smoked products with high added value in just a few hours. In this process, the application of liquid smoke does not entails a direct exposure of the product to hot smoke, which allows a better control of the constituents of the smoke and has added benefits, since liquid smoke is controlled by EU regulations and therefore its application safer to health than the traditional smoking process.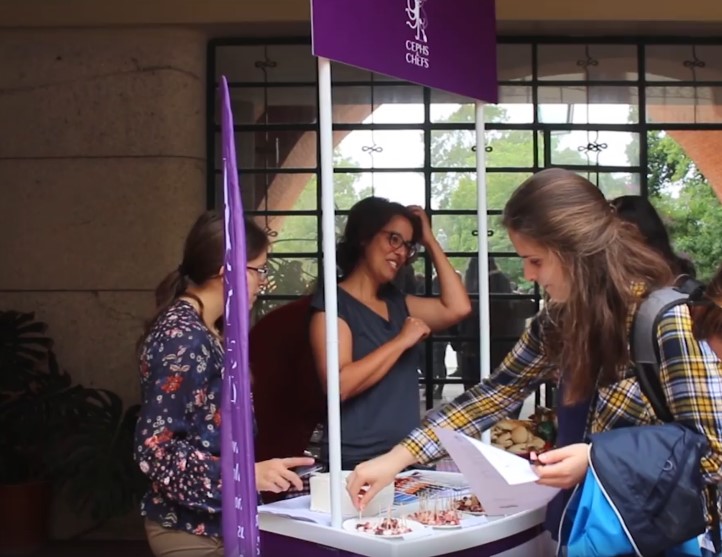 This product can be commercialized in various presentations, like refrigerated and canned, and can be an ingredient for different types of cooking (e.g. Asian, Italian, etc.). The smoked octopus can even be a new kind of product, ready to eat, being commercialized as a snack to be added, for example, to salads.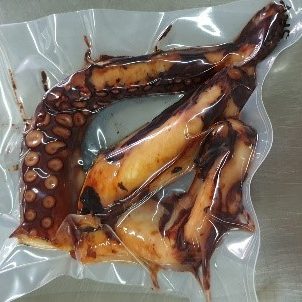 The smoked octopus is in the finishing stages of development and could be tested as soon as the industry desires, following optimization at industrial scale of the production process, as well as defining the most appropriate methods of conservation.