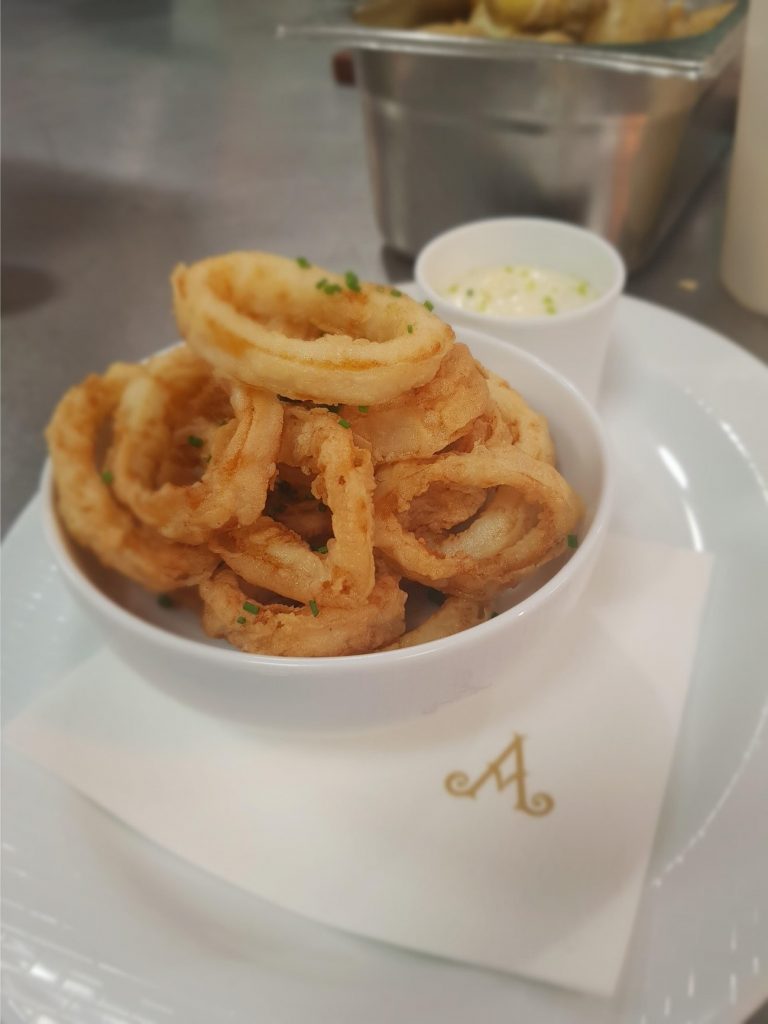 Dish Name: Oat Crusted Calamari with Lime Aioli
Portions: 4
Preparation Time: 25 mins
Cooking Time: 2 mins
List of ingredients:
500g squid, mantle/tube
500g flour, seasoned
250g porridge oats
2ltr milk, for soaking
Chives, finely chopped
Lime Aioli:
1 egg yolk
250ml oil (preferably olive oil)
1 tbsp. white wine vinegar
1 Lime, juice and zest
½ tsp Dijon
½ tsp Garlic, minced
Seasoning
Method of preparation:
Pre-heat fryer to 180°C
Slice the squid mantle into even rings. Approx 12 pieces per portion/1-2 cm in size.
Leave the rings to soak in the milk in the fridge.
Mix together the oats and the flour and season well.
Finely chop chives. Leave aside.
For the Aioli, whisk together the egg yolk and mustard.
Whisking continuously, very slowly pour in half of the oil or until thickened.
Add in the vinegar at this point and combine. Slowly whisk in the remainder of the oil.
Stir in the remaining ingredients and season to taste.
Take the squid from the milk and toss straight into the flour/oat mix.
Drop the squid rings into the fryer and cook for approx. 1 min or until golden brown. Drain on kitchen paper. Season.
Serve in individual bowls, sprinkled with chives with the aioli on the side.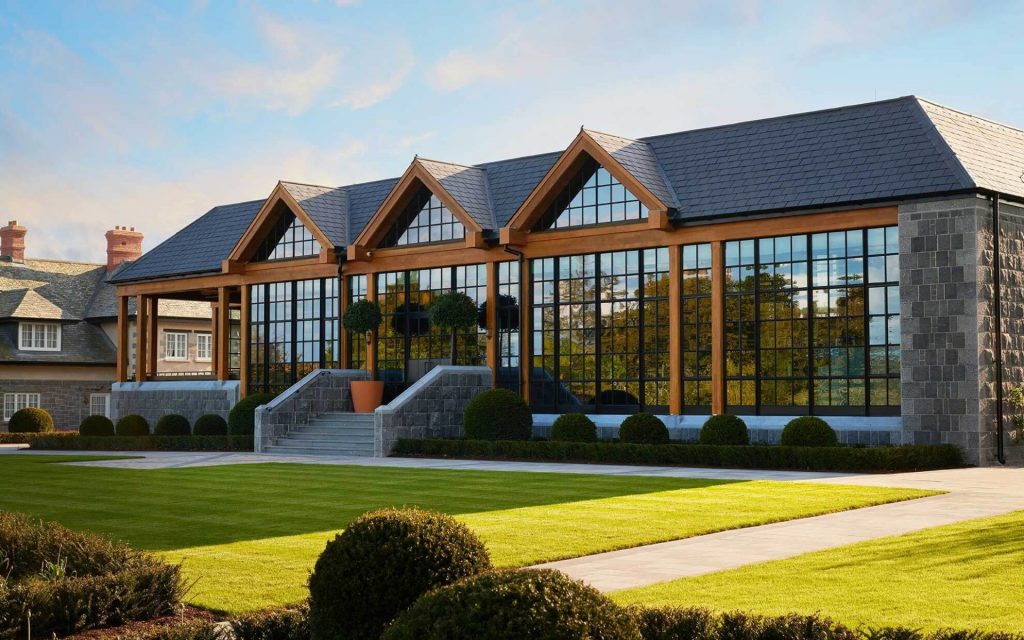 Name of the Restaurant: The Carriage House Bar and Restaurant
Address:  Adare, Limerick
Contact Name: Rebecca Sweeney
Chef Profile:
Rebecca is a demi chef de partie in The Carriage House restaurant, working in the garnish section. The Carriage house Bar and Restaurant is located on the Adare Manor grounds and facilitates guests and golfers. Specializes in steak and fish. Bar menu is also available.