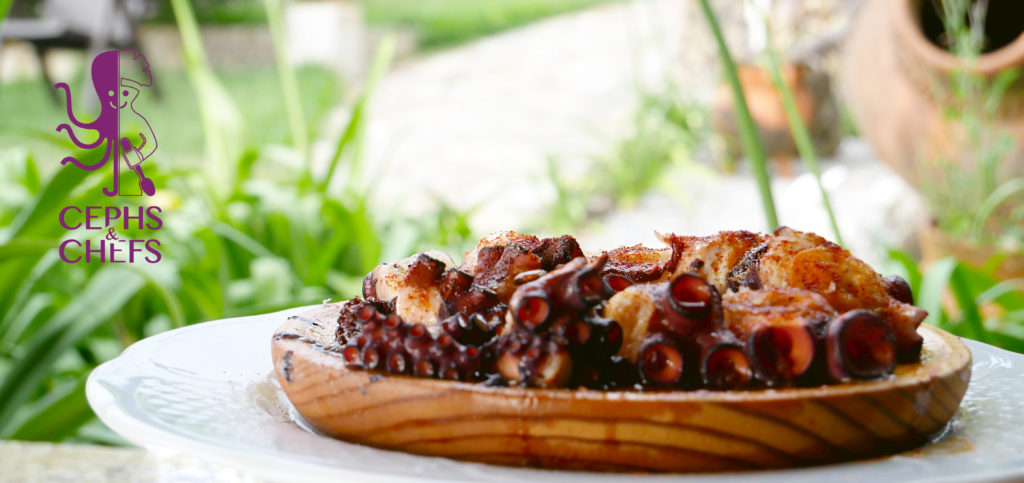 INGREDIENTS:
Octopus of 3 kg.
1 onion
Coarse salt
Olive oil
Spicy or sweet paprika
Water
PREPARATION:
Put abundant water and onion in a pan.
When the water it begins to boil, grab the octopus by the head and dip it in the pan three times.
Simmer for 40 minutes, skewer with a toothpick to check the
texture (the octopus has to be firm, neither tough or tender).
After cooking, remove the pan from the heat and let it cool for 15
minutes.
Dice the octopus in to medium sized slices.
Add salt, olive oil and paprika.
PRESENTATION:
In a plate, preferably made of wood, present the sliced octopus with
olive oil, paprika and a handful of sprinkle coarse salt.
DOWNLOAD: